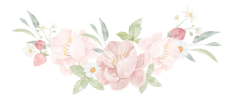 Winter holiday fun in Saalach Valley in Lofer
Skiing, cross-country skiing and winter hiking
If you spend your skiing holidays in Lofer, the region's guaranteed snow offers you a lot more than "just" top-level skiing andcross-country skiing. You also get the chance to try out and discover lots of other convenient andexciting winter activities. Enjoy the peace and quiet, and use yourwinter holidays in Lofer to recharge your batteries on tranquil winter walk or snowshoe hikes, or experience family fun at its best during a fun tobogganing party – you're sure to be delighted!
Step out into the fresh winter air!
Does the prospect of the day ahead fill you with anticipation when you get up in the morning? Because you know a hearty breakfast with various delicacies lovingly prepared by Angy await you at the breakfast buffet for an elated start to the day. A day full ofexperiences  andactivities underscored by moments ofcalm andrelaxation that transform yourwinter holiday in Lofer into one-of-a-kind  at Bräuschmied Guesthouse in Saalacht Valley!
Skiing

Look forward to perfectly groomed slopes with an incredible mountain panorama! Almenwelt Lofer is particularly suitable for families - ski schools and some practice slopes teach how to ride on two boards in a playful way.

Cross-country skiing

Enjoy the snow-covered landscape on top-prepared cross-country trails, which are available in both skating and classic styles. You can also rent equipment in the local sports shops.

Tobogganing

On your marks, get set - go! Grab a toboggan and head down the next slope. While doing so, you can really enjoy the fantastic view and the beautiful wintry nature.

Winter- & snowshoehiking

Hiking is not only possible in summer - you can also climb the peaks in winter or on snowshoes. You can rent the necessary equipment in sports shops and experienced mountaineers often offer tours.

Off piste

Lofer and the surrounding villages also offer you numerous possibilities for a varied holiday away from the slopes. Whether ice skating, curling or a romantic horse-drawn carriage ride in the snowy countryside.