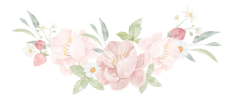 Excursions
Multifaceted environment
Below you will find a few suggestions and tips on how to have an even more varied holiday at Bräuschmied Guesthouse in Lofer.
Salzburg City
The beautiful city of Salzburg issome 50 km away from Lofer. Attractions such as Hohensalzburg Castle,Salzburg Cathedral, Mozart's birthplace and the famousGetreidegasse prove to be a delight for every visitor. A walk through the beautifully landscaped gardens at Mirabell Palace and lots of great shopping opportunities make up further attractions of this charming Baroque city.
Königssee
This picturesquely situated lake is located approx. 40 km away from Lofer. Koenigssee is located right in the middle of Berchtesgaden National Park between steep mountains at the foot of the mighty Mount Watzmann. Its waters are amongst the cleanest in Germany and it is a popular attraction for tourists from around the world. An idyllic boating tour is a particular favourite amongst our guests.
St. Johann in Tyrol
Only some 25 km away, this remote market town invites you to take a stroll and enjoy its attractions. TheBaroque town center, with its impressive church built in the same style, is an absolute must-see, and not just a visual feast of the eyes for sightseers. The imposing "Wilde Kaiser" also forms an impressive backdrop and Gamsstadt Kitzbühel is only 12 km away.
Zell am See
A ride of approx. 37 km takes you to the charming little town of Zell am See. Surrounded by fascinating mountain scenery and the Kitzsteinhorn Glacier, it lies on the shores of the lake of the same name, which is also referred to as the "Blue Jewel" of the Salzburg countryside. You can take a glorious stroll on its shores and numerous restaurants invite you to take coffee and cake and enjoy the fresh mountain air!
Schaukäserei model cheese dairy
Some 21 km away from Lofer, the"Wilder Käser" model cheese dairy in Kirchdorf invites its visitors to explore how various types of cheese are made and, of course, enjoy lots of tastings. Irrespective of whether you chose to try the "großer Stinker" (big stinker) – soft Tyrolean alpen cheese, or "kleiner Stinker" (little stinker – Mountain Camembert, you can taste a little piece of nature in every bite.