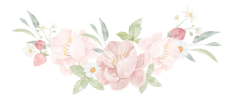 Free summer bathing fun
Steinbergbad Aqua Park in Lofer
The Steinbergbad aqua park in Lofer offers great outdoor bathing fun. Only walking distance from Bräuschmied Guesthouse, it boasts a super-long waterslide, heated outdoor pool and a torrent of other exciting attractions for the young and old alike. A large lawn for sunbathing, a volleyball court and play area for the kids provide for additional entertainment.
Unken Alpenbad leisure baths
Alpenbad Unken leisure baths offer a relaxed day of bathing for the whole family regardless of the weather. Its large lawn not only offers fun and recreation and peace and quiet, with its heated indoor and outdoor pools, children's pool, waterslide, sauna, Turkish bath, volleyball court  and a beautifully landscaped play zone for the kids, the whole bath facility leaves nothing to be desired.
Enjoy free admission to both facilities with your Saalach Valley Summer Card!