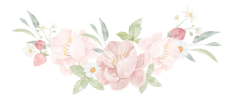 Apartments at Bräuschmied Guesthouse in Lofer
Peace, relaxation and balsam for you soul!
Those who want to retain their independence on holiday, and yet still want to live comfortably and generously have the perfect chance to enjoy relaxing holidays in one of our 4 apartments.
It goes without saying that guests at our apartments in Bräuschmied Guesthouse in Lofer can use our wellness oasis with its sauna, steam room and jacuzzi for no extra charge.
You can even book your breakfast in advance at our guesthouse for an additional charge. Those who prefer to fend for themselves will find an ample choice of restaurants and shopping facilities in the vicinity.
All our apartments are non-smoking apartments.
For reasons of hygiene, dogs and other pets are not allowed in our apartments – Thank you for your kind understanding!
Apartment 3 / 70 m² / 4 people

Our holiday flat 3 in the Pension Bräuschmied in Lofer is located on the 3rd floor and has

• 2 bedrooms
• 1 bathroom
• south facing balcony

Apartment 4 / 50 m² / 2-3 people

Our holiday apartment 4 in Lofer in the Pension Bräuschmied is located on the 1st floor and has

• one bedroom with shower/WC
• south and north facing balcony
• fully equipped kitchen

Apartment 5 / 36 m² / 2 people

Our holiday apartment 5 in Lofer in the Pension Bräuschmied is located on the 1st floor and has

• one bedroom with shower/WC
• fully equipped kitchen
• south-facing balcony

Apartment 6 / 40 m² / 2 people

Our holiday apartment 6 in the Pension Bräuschmied in Lofer is located on the 1st floor and has

• one bedroom with shower/WC
• fully equipped kitchen
• south-facing balcony