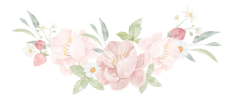 Your hosts Angelique & Albin Flatscher
Austrian hospitality & cordial warmth!
Since the beginning of 2016, we, Angelique and Albin Flatscher, run the bed & breakfast Pension Bräuschmied, which we took over from Albin's uncle.
Our main objective is to make our guests spend a lovely holiday in this beautiful region, that they can feel at ease and enjoy themselves, as we aim to run this enterprise with the same cordiality as Elisabeth and Albin did all the years before us.
We are pretty sure that the main reasons for spending an unfogettable and great holiday at Pension Bräuschmied is the merger of our local tradition and hospitality, an overwhelmingly beautiful scenery and nature as well as the cosy atmosphere at your accommodation.
As we ourselves love the mountains and the region of the Salzburger Saalachtal, we are very happy to share this enthusiasm with our guests and are looking forward to welcoming you soon at Pension Bräuschmied!